Softside vs. Hardside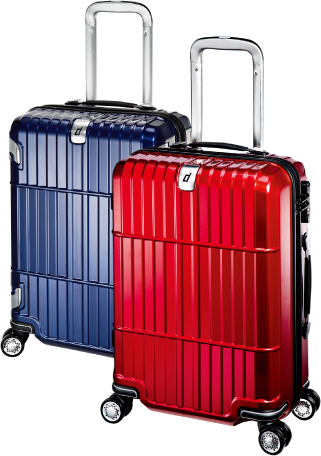 There are a lot of suitcase types on the market, each type comes with different functionalities. Never blindly choose a suitcase based on the appearance, we are here to help you pick out the best suitcase for you.
The hardside cases comes with more colours and sleek designs, therefore if stylish being your top consideration, we would highly recommend you the hardside cases. We would also recommend you to purchase hardside cases if you are looking for the optimum protection. The 100% anti-shock polycarbonate material offers strength and resistance to the hardside luggages.
Softside suitcases are generally equipped with a handy front pocket and the top-lid opening design only requires half the space comparing to hardside cases.
Your travel destination can sometimes be a helpful factor to deciding the perfect bag to pack. For example, if you're travelling to places like the desert areas, we recommend the hardside cases as it would be easier to clean afterwards. If you're travelling to places where space limitation should be considered then we would recommend you to pick softside cases.