Key Products HD502s
The latest product in 2018, the rear two wheels are equipped with a brake system designed to make the luggage stable and non-slip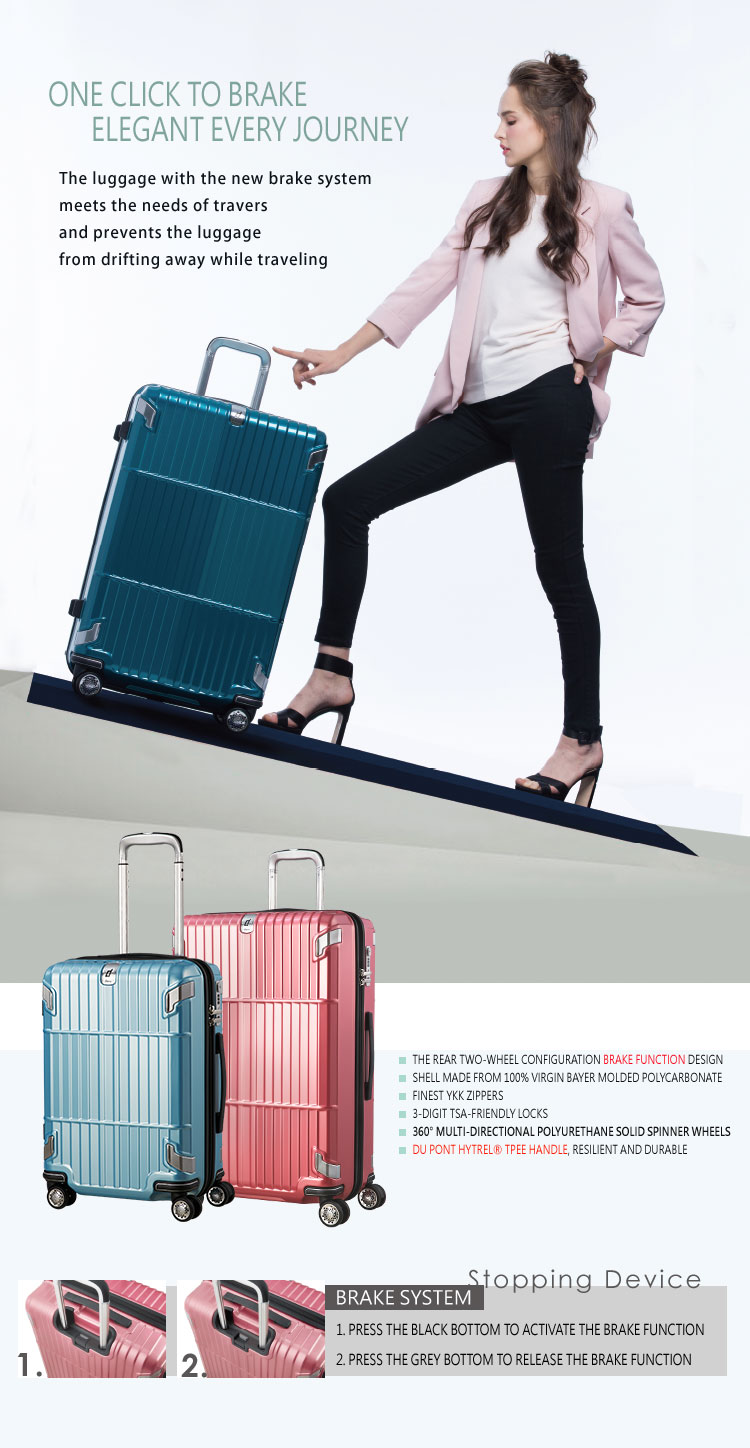 ---
Key Products HD510
The new collection launched!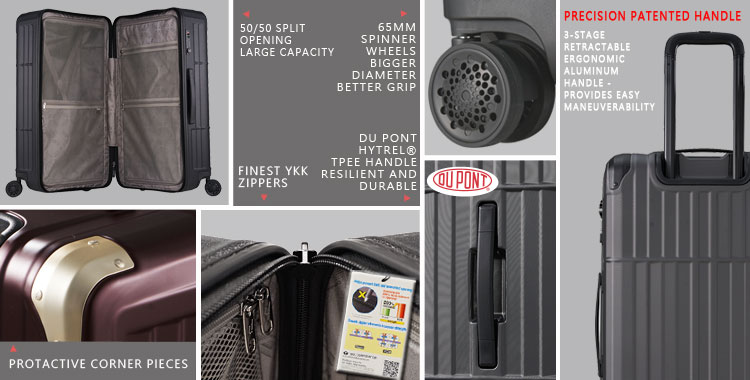 ---
Uncompromising Quality
Departure only produce from the locally sourced finest raw materials, preserving the integrity of true Taiwanese production without compromising to market pressure.
High Precision Patent Protected Trolley Handle
Unique patented aluminium alloy handle design, obtains extreme precision.
Highest standard trolley handle, impeccable finish and eco-friendly thermoplastic rubber (TPR) material handle texture allows easier grip.

Genuine Leather Top Handle
The light material handle is coated with genuine leather, exceptional texture and impact resistant characteristic pushing the visual and craftsmanship to a whole new level.

Reboundable Side Handle
Equipped with 180° reboundable side handle allows easy gripping and lifting.

Slim Aluminium Protected Frame
The slim aluminium frame design is waterproof and dustproof, offering the maximum protection to your case.

Metallic Corner Protection Pieces
Embellished with metallic corner pieces, offering extra protection for the case.

Splash-proof Interior Lining
There divider pads on each side are designed with pockets, providing convenience and extra space for smaller items.

【Leading Technology】Unique Glass Fibre Framed Divider Pads
The iconic Departure orange and high quality nylon lining is mounted with glass fibre frame, providing extra strength and flexibility.

【50mm Spinner Wheels】Flexible Polyurethane Spinner Wheels
The products are equipped with four 50mm solid dual-spinner wheels. Made from environmentally friendly polyurethane, it is resilient and multi-directional, offering zero effort and quiet rolling.